Accessories

*We carry a complete line of Accessories- coils, coil covers, bags, battery chargers, and much more. Call or Email us for the best deal on Accessories*

Garrett Propointer AT Underwater Pinpointer- $127.45

Features: Fully Waterproof to 10 Feet: - plus orange color for added visibility 3 Sensitivity Settings:: Maximum sensitivity for improved detection of nuggets and other small targets Fast Retune:: A button press instantly tunes out environment or narrows detection field for precise pinpointing of larger targets Lost -Pointer Alarm:: After 5 minutes of inactivity, pinpointer emits periodic warning chirps Automatic Power Off:: After 60 minutes of warning chirps; saves batteries Single-Button Operation:: Settings Include - Power, Retune, Sensitivity adjustment, and Stealth Mode Ruler in Inches and Centimeters:: molded into side of pinpointer to judge target depth Lanyard Attachment Loop Easy to Operate in Gloves Patented Proportional Audio/Vibration Patented Scraping Blade 2x Battery Life of Other LED Pinpointers Pinpointing tip and 360° Detection Area Overview: The Garrett Metal Detectors -Pointer AT provides all terrain versatility for locating and pinpointing metallic targets. This model is environmentally protected from the elements and is fully to a maximum depth of 20 feet or 6 meters. The bright orange casing makes this unit extremely visible under water and helps minimize the chance of losing it in your explorations.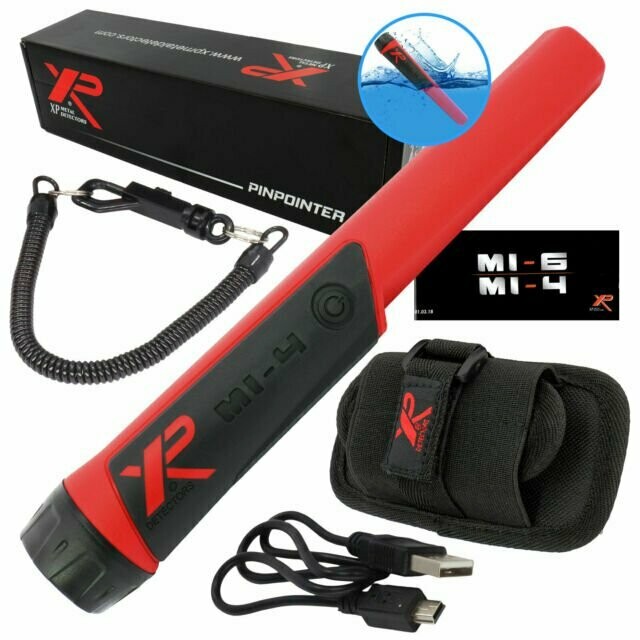 XP MI-4 Pinpointer- use alongside any Metal Detector. The MI-4 is waterproof to 20 feet, 6 meters for use on land and in both ffesh and salt water. Includes built in Rechargeable Battery System. Premium Qualitym backed by a full 2 year warranty.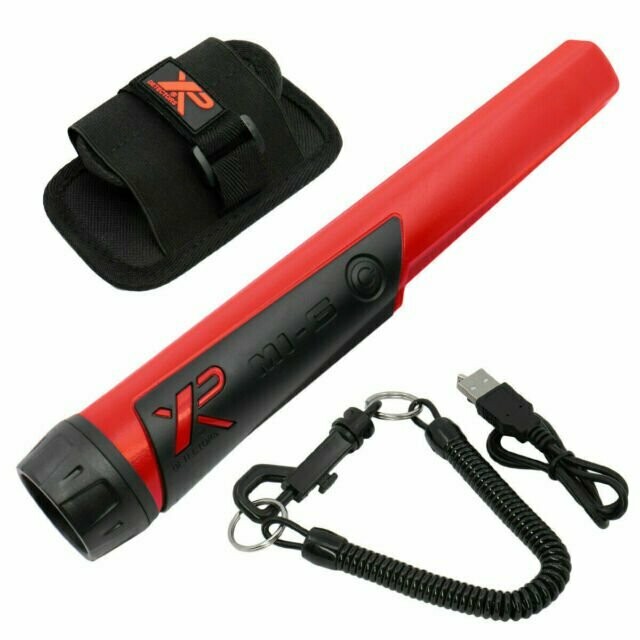 XP MI-6 Waterproof Pinpointer- Use alongside any metal detector with six (6) easy to use modes. The MI-6 is the world's First Connected Pinpointer. Unlock many additional pinpointer features when you wirelessly connect the MI-6 to a DEUS metal detector (mode 7). Includes Lanyard and Holster. When connected to the DEUS allows further advanced levels of adjustments via the DEUS menu including: 50 levels of sensitivity, adjustable tones, 2 audio modes, battery level indicator, programs, MI-6 recovery mode - find a lost MI-6 even if it has been switched off for several weeks.

























Back to Detector Source Home Page