XP invents the first wireless detector ...and the first fully telescopic S-shaped stem.
PINPOINT

NON MOTION DISC with ACCEPT/REJECT meter

NON MOTION AUDIO DISC with ACCEPT/REJECT meter and audio discrimination,

NON MOTION ALL METAL - These Non motion modes are useful for example to locate cache inside houses, cellars. For conventional searching on fields Motion programs are better.
Main Menu:
Ground mineralisation meter

Signal strength meter featuring Accept/Reject indicator

Audio Response - Expert- Audio overload setting- to choose an overload sound when a target is close to the coil
INNOVATIVE TECHNOLOGY:
DEUS marks a technological breakthrough and is a real innovation in metal detector design. Its patented architecture is based on three elements, a Coil, a Remote Control and a set of Audio Headphones, which are unique in that they communicate with each other via a digital radio link
DEUS WORKS EVEN WITHOUT THE REMOTE CONTROL:
The headphones can control the detector alone, enabling you to go detecting with an even more portable configuration (just 875g). In the absence of the remote control, the headphones enable you to adjust all the main detection settings: Sensitivity, Discrimination, Ground Balance, Frequency (4 kHz, 8 kHz, 12 kHz, 18 kHz), Multi-Tones, etc., and recall programmes previously created with the remote control!
Power, speed and compactness have all been achieved by the incorporation of components developed for leading-edge technologies. The search coil contains the essential components for processing the signals, which no longer need to be conveyed via a wire link but are digitised and analysed directly at source by an ultra-miniature digital circuit, which greatly improves the quality of signal acquisition. This circuit, which is integrated in the detection head, processes the information and sends it to the headphones and remote control in real time via a radio link.
STEM FOLDS AWAY:
Change the coil in an instant! This new patented stem can be stored away instantly and is much easier to handle than a straight stem with an integral handle. It is particularly comfortable to use because of its shaped rubber handle and improved operating angle.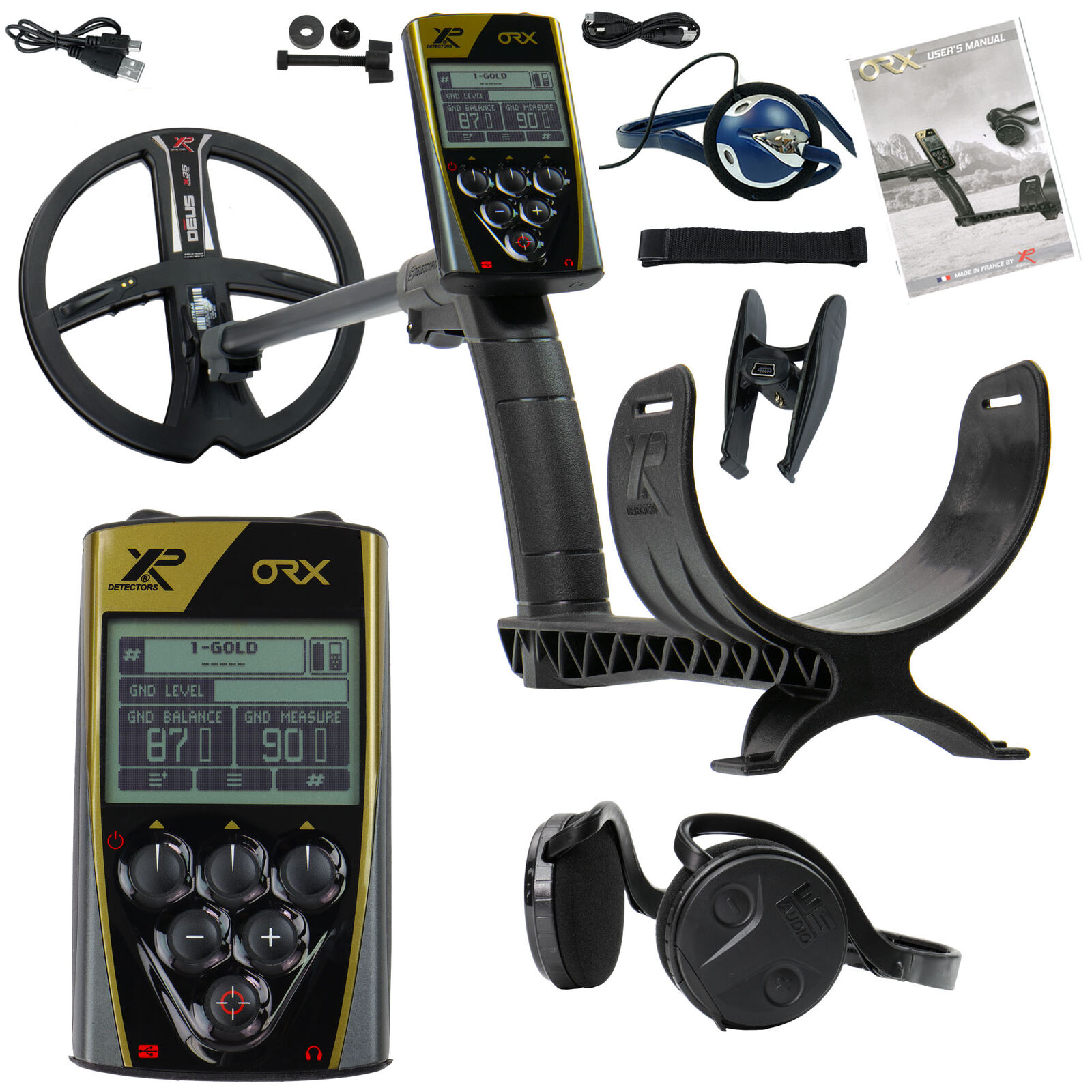 XP ORX Detector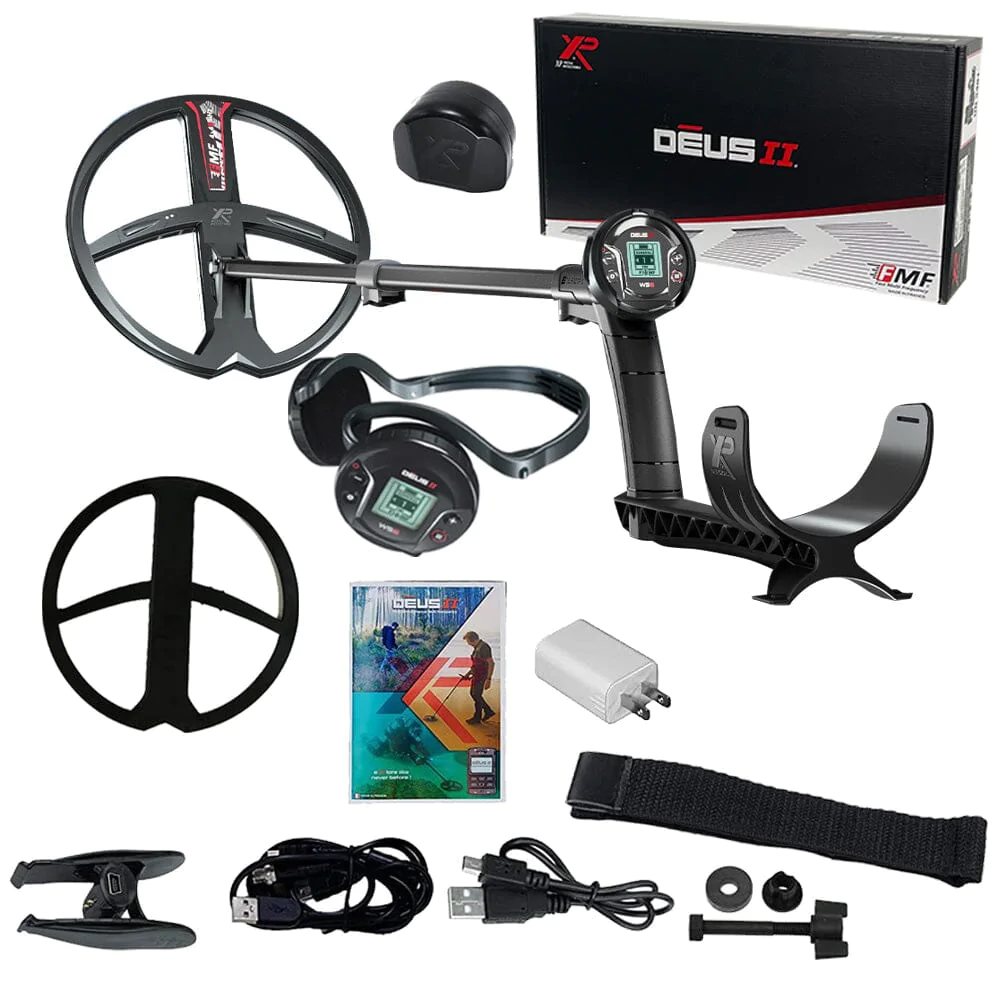 XP Deus II Detector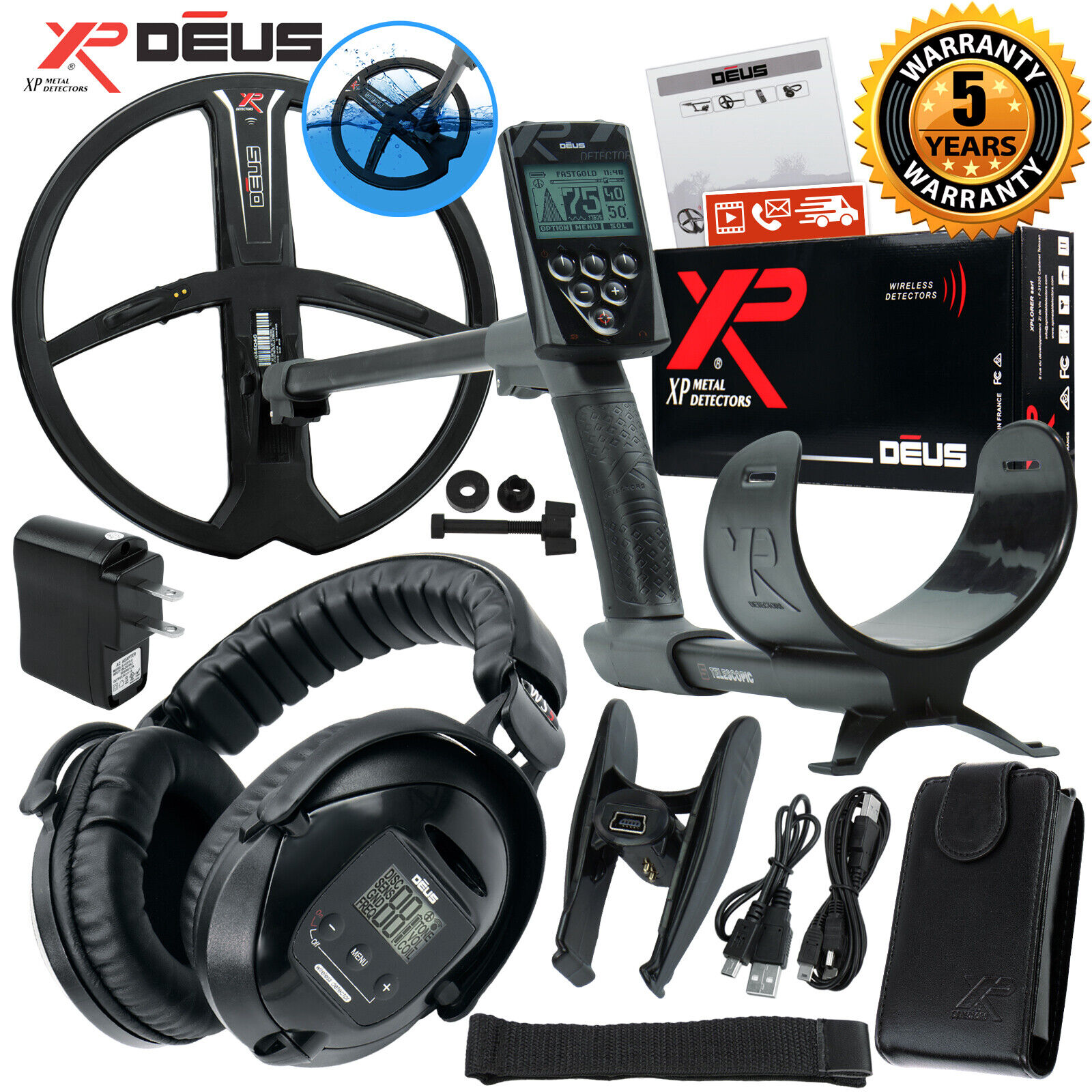 XP Deus Detector(W5)