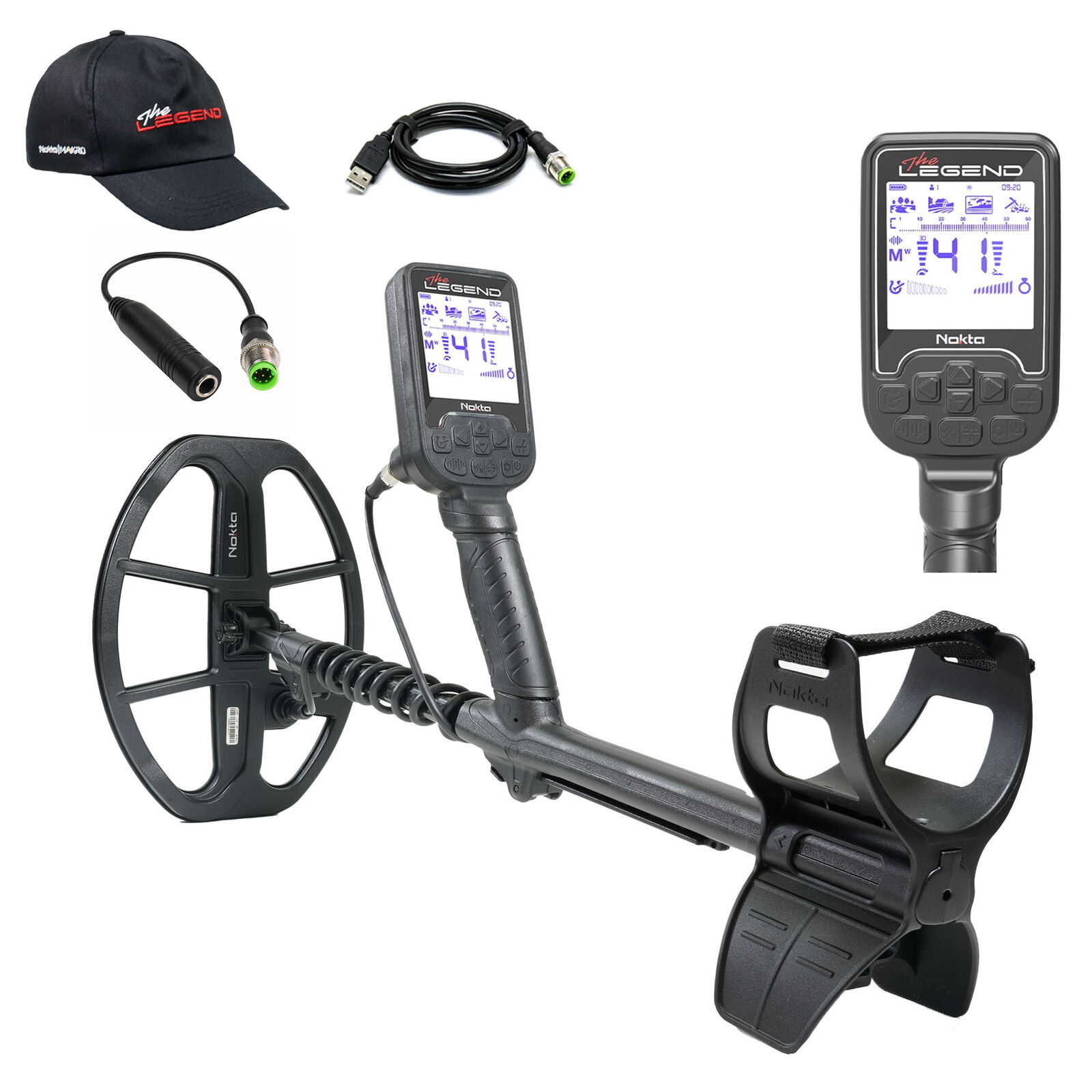 Nokta Legend Metal Detector with New LG30 Coil

Nokta Legend- $509.00
Nokta Legend WHP- $595.00
Nokta Legend ProPack- $679.00

SMF - Simultaneous Multi-Frequency

2 Multi & 5 Single Frequencies (4/10/15/20/40kHz)

Ferrocheck - Detect less modern trash!
4 Search Modes- Park, Field, Beach, Goldfield

Built-In Clock & Time Tracking

IP68 - WATERPROOF up to 3m / 10ft

RETRACTABLE SHAFT - Shaft retracts down to 63cm (25'') for easy transport, sand underwater use
Carbon Fiber Shaft and Armrest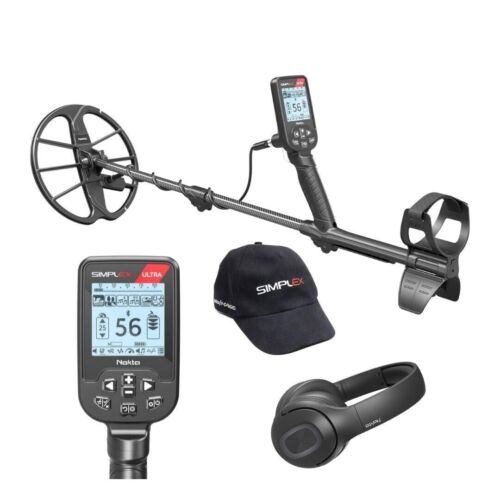 New Nokta Simplex Ultra Metal Detector

Nokta Simplex Ultra Metal Detector $299.00
Nokta Simplex Ultra Metal Detector with Wireless Headphones- $359.00
Nokta Simplex BT Metal Detector- $269.00

Brand: Nokta DETECTION TECHNOLOGIES
Color: Black
Batteries Required?: Yes
Material: Carbon Fiber
Power Source: Battery Powered
Brand: Nokta DETECTION TECHNOLOGIES
Color: Black
Batteries Required?: Yes
Material: Carbon Fiber
Power Source: Battery Powered
Item Weight: 2.6 Pounds
Item Dimensions LxWxH: 5.11 x 11.41 x 22.83 inches
Adjustable Length: Yes
International Protection Rating: IP54
Operating Frequency: 7 KHz
Style: Metal Detector
Product Dimensions: 5.11 x 11.41 x 22.83 inches
Item Weight: 2.6 pounds
Manufacturer: NOKTA DETECTION TECHNOLOGIES
Item model number: 11000629
Batteries: 1 Lithium Polymer batteries required. (included)
Waterproof metal detectors for adults: The Nokta Simplex New Generation series boasts all new aesthetics, enhanced technical performance, and is fully waterproof up to 16 ft (5 m).
Lightweight (2.6 Ibs / 1.2 kg): Well balanced - Enjoy detecting for extended hours without fatigue.
Fabulous Lighting for Night & Underwater Use: SIMPLEX has it all - LCD Backlight, Keypad Backlight and LED Flashlight. With these features, you can use the Simplex as an underwater metal detector or a night metal detector.
Fully Carbon Fiber: Simplex Ultra is a solid product with its carbon fiber Shaft. The Simplex Shaft is very durable besides its aesthetic appearance. Shaft retracts down to 25' (63 cm'). Great for easy transport, storage as well as diving!
Online Firmware Updates: Stay up-to-date with firmware updates (via USB on PC) and get the most out of your detector.